Why?


Conventional CD ripping programs (such as iTunes, or Windows Media Player) do not verify audio, beyond CD drive self verification and as already mentioned there exists no CD/DVD drive which can report all errors. This can lead to potentially speaker damaging spikes being stored in the audio, with no way of knowing if there are errors: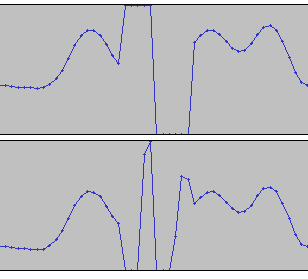 Many CD/DVD drives silence errors (interpolate), leaving sections of 'silence' instead of audio, the audio is sub-quality and not as the studio intended. AccurateRip
™
is different, it is able to verify and separate or highlight bad tracks, adding a level of reassurance. The CD with bad tracks can be cleaned, repaired and re-ripped, or replaced.

CD ripping is a time consuming process, it is best to do it right and do it once.
I am Convinced How do I Take Part? follow these these instructions
Access rights
Access to AccurateRip is free for non-commercial usage, commercial usage is restricted to prior agreement, email for details.
Contact
AccurateRip is implemented and maintained by Illustrate, Email contact details.


Unique Discs: 4.8 Million
Key Discs: over 4 Million
Accurate Rips: 475 Million

Database Updated May 2023